Courtney Barnett Announces New Album, Releases New Single 'Rae Street'
Courtney Barnett has announced her third studio album, Things Take Time, Take Time. The follow-up to 2018's Tell Me How You Really Feelis set for release on November 12 via Marathon Artists. Today, the singer-songwriter has shared the lead single and album opener 'Rae Street', which comes with an accompanying video directed by W.A.M. Bleakley. Check it out below and scroll down for the LP's cover artwork and tracklist.
Barnett wrote Things Take Time, Take Time over a period of two years. The album was recorded towards the end of 2020 and early 2021 in Sydney, Northern NSW and Melbourne alongside producer/drummer Stella Mozgawa (Warpaint, Cate le Bon, Kurt Vile).
Things Take Time, Take Time Cover Artwork: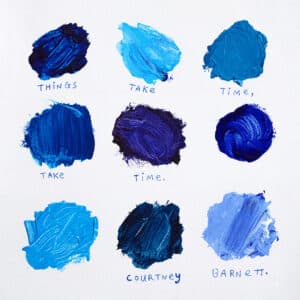 Things Take Time, Take Time Tracklist:
1. Rae Street
2. Sunfair Sundown
3. Heres the Thing
4. Before You Gotta Go
5. Turning Green
6. Take it Day By Day
7. If I Dont Hear From You Tonight
8. Write a List of Things to Look Forward To
9. Splendour
10. Oh the Night