Donald Trump Tears into Joe Biden's Entire Agenda at White House Press Conference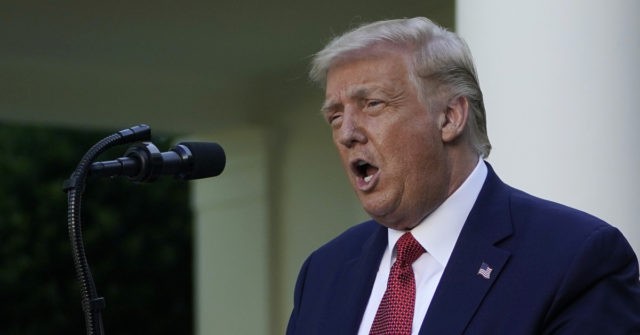 Breitbart News– "President Donald Trump unleashed a torrent of criticism at the White House against former Vice President Joe Biden on Tuesday."
"Joe Biden's entire career has been a gift to the Chinese Communist Party," Trump said.
"Joe Biden and President Obama freely allowed China to pillage our factories, plunder our communities, and steal our most precious secrets," Trump said.
But Trump's criticism of the former Vice President did not stop at China.
"The president repeatedly referred to a list of Biden's policy proposals on several issues, including infrastructure, immigration, energy, law enforcement, and education."
"Biden's gone radical left," Trump said.