Feature: Best Switch Ports – The Most Impressive Ports On Nintendo Switch
Few could have predicted just how successful Nintendo's hybrid console would be prior to launch back in March 2017. For the preceeding decade or so, third-party publishers tended to overlook Nintendo's hardware for a variety of reasons, but Switch has attracted a huge number of the world's premier developers back to Nintendo hardware, some for the first time in a long time.
Despite its relative lack of grunt compared to the more powerful home consoles, Switch has hosted a number of incredibly ambitious and impressive ports, and the list below is our pick of the very best. It includes not only technical marvels, but also a couple of retro titles that shine brightest on Switch having been given the 5-star restoration treatment.
So, let's take a look–in no particular order–at the the best Switch ports since the console launched.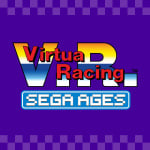 Publisher: SEGA / Developer: M2
Release Date:
27th Jun 2019 (USA)
/
27th Jun 2019 (UK/EU)
Not the first impressive Switch port that sprang to mind, eh? We begin with this one to highlight what a fine job port specialists M2 did with SEGA's classic arcade racer. Virtua Racing is by far the most impressive Sega Ages release to date, offering an incredible remaster that doesn't just replicate the arcade game but actively improves its resolution and frame rate. Newcomers should be aware that it still only offers three tracks and one car, but those willing to accept this fairly meagre offering will find that the new 20-lap Grand Prix mode and the online leaderboards give it a much-needed boost of longevity. Not for everyone, then, but those who 'get' it will adore it.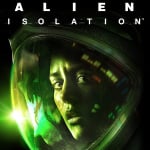 Publisher: SEGA / Developer: Creative Assembly
Release Date:
5th Dec 2019 (USA)
/
5th Dec 2019 (UK/EU)
Alien: Isolation is a survival horror masterpiece and straight-up one of the very best horror video games ever released. It's a nerve-wracking affair – a slow, methodical game of cat and mouse against a brilliantly clever recreation of one of cinema's most infamous killers – but if you're up to the task you'll find one of the most satisfying gameplay experiences in the genre; a brilliant and beautiful homage to one of the greatest Sci-Fi movies of all time. Feral Interactive – a team who we've spoken to about porting this and another game coming later down the list – did a stellar job with this Switch port and the excellent motion controls and inclusion of all previously-released DLC only go to sweeten the deal. This is essential stuff for survival horror fans.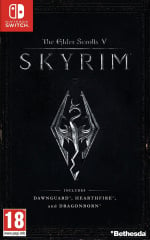 Publisher: Bethesda Softworks / Developer: Bethesda Game Studios
Release Date:
17th Nov 2017 (USA)
/
17th Nov 2017 (UK/EU)
As this list attests, Switch isn't short of games that have already taken a bow, or several, on other hardware, but Skyrim might be the one that most deserves another look from both hardy Elder Scrolls adventurers and absolute beginners alike. Despite its age showing, with countless little cracks in its already fractured façade, it still delivers a palpable sense of space that few games before or since have managed. May its dancing northern lights never dim.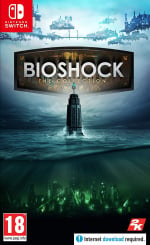 Publisher: 2K / Developer: 2K
Release Date: 29th May 2020 (USA) / 29th May 2020 (UK/EU)
BioShock: The Collection stands as yet another fantastic port in the Switch's ever-growing library, combining three excellent games and all their DLC into one convincing package. Stable performance, engrossing narratives, fun gameplay, and lots of content make this one an easy recommendation, even if these releases show their age from time to time. If you're looking for a good single-player shooter to pick up for your Switch, look no further – it's tough to go wrong here.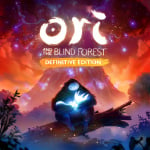 Publisher: Microsoft / Developer: Moon Studios
Release Date: 27th Sep 2019 (USA) / 27th Sep 2019 (UK/EU)
What we have here is a flawless port of a game which absolutely deserves all of the praise it has received. From start to finish, Ori and the Blind Forest is a real joy to play. Challenging yet never feeling unfair or discouraging, and almost relaxing to control. The mesmerising art style and musical score are the icing on the cake that makes the player actually care about the protagonist and want to keep playing to the game's conclusion. It was a bit of a surprise to see this game make its way to the Nintendo Switch, but we're glad that it did. An unmissable experience.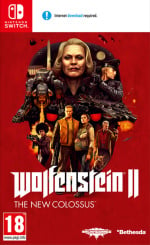 Publisher: Bethesda Softworks / Developer: MachineGames
Release Date: 29th Jun 2018 (USA) / 29th Jun 2018 (UK/EU)
While Wolfenstein II's graphical downgrade is hard to miss, that doesn't detract from the fact that this is one of the best single-player FPS experience on the console. The lack of a multiplayer mode (the versions on other consoles didn't have one either, so don't worry about being short-changed) might grate, but with its brilliantly-written story and intense action, not even 2017's excellent DOOM port can stand up to B.J.'s latest war on the Reich. Given the console's technical limitations, we're fortunate to have access to this remarkable story on Nintendo's handheld.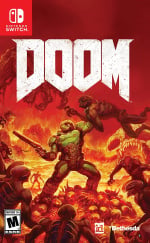 Publisher: Bethesda Softworks / Developer: Panic Button
Release Date: 10th Nov 2017 (USA) / 10th Nov 2017 (UK/EU)
DOOM is one of the best first-person shooters we've ever played – an incredible game, flaws and all – and it's certainly one of the best in its class on Switch. There's a certain magical quality about having a game this good on the go. Its brilliant campaign is reason enough to pick it up, but DOOM's multiplayer was also surprisingly good, with small arenas that make matches feel reminiscent of the halcyon days of first-person shooters when Unreal Tournament reigned supreme. While it's perhaps not as polished as it is on other formats, having DOOM in portable form is a revelation, and developer Panic Button – who we sat down with a while ago to discuss several games on this list – deserves high praise for porting over id Software's classic title so brilliantly.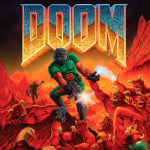 Publisher: Zenimax Media / Developer: Nerve Software
Release Date: 26th Jul 2019 (USA) / 26th Jul 2019 (UK/EU)
And while we're at it, how about arguably the finest way to play the original DOOM on console? After launching with a smattering of technical issues, subsequent updates improved things to the point where this ranks alongside the very best versions of DOOM available anywhere. Purists may suggest that it should only ever be played on a PC with a keyboard, but after a couple of minutes with this exquisite port you'll feel like it was made for a gamepad. If you're looking to slay hordes of Hellspawn at home or on the move, there's really no better way.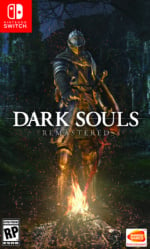 Publisher: Bandai Namco / Developer: FromSoftware
Release Date: 19th Oct 2018 (USA) / 19th Oct 2018 (UK/EU)
While we had to wait a little longer than those playing on PS4 and Xbox One, the wait was more than worth it. Dark Souls: Remastered is a faithful remaster of a touchstone in video game design that improves overall performance while preserving all of the character traits that made the original such a memorable experience. While it's no less forgiving – and its menus are a little fiddly – this slick Nintendo Switch iteration offers the only way to experience Lordran's ultra-challenging odyssey in true handheld form. Praise the Sun, indeed.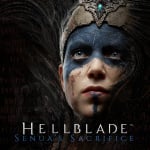 Publisher: Ninja Theory / Developer: Ninja Theory
Release Date: 11th Apr 2019 (USA) / 11th Apr 2019 (UK/EU)
To have Hellblade: Senua's Sacrifice on Switch in this form is a blessing that you shouldn't miss out on. The game itself is a psychological sensory experience that we thoroughly recommend, but the fact that it's been translated to Switch in such a complete fashion is the true surprise here. It doesn't feel like a downgrade at all – it stands proudly alongside the other 'miracle' ports on the system, arguably surpassing them in some ways. It's a remarkable effort and a challenge to other developers who insist Switch couldn't handle their games. Anything's possible, it seems, and we take our hats off to QLOC – bravo.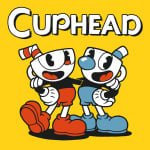 Publisher: StudioMDHR / Developer: StudioMDHR
Release Date: 18th Apr 2019 (USA) / 18th Apr 2019 (UK/EU)
Cuphead was an absolute masterpiece when it originally launched on Xbox One and nothing has been sacrificed in its move to the Switch. A run-and-gun boss battler dressed up like a 1930s Fleischer or Disney animated short, it's the same visually jaw-dropping, aurally delightful, knuckle-whiteningly difficult game it was on Microsoft's console and the Switch's library is all the better for its presence. Its focus on intense boss battles won't be to everyone's tastes, but as long as you know what you're getting yourself into we can't recommend it enough. Just look at it!
Let's block ads! (Why?)
, Nintendo Life | Latest Updates reports