Feature: Upcoming Nintendo Switch RPGs To Look Out For In 2020
Since launching in 2017, we've seen some outstanding games launch on Nintendo Switch, becoming home to many fine RPGs in the process. We've previously explored the best Nintendo Switch RPGs and best action-RPGs, but 2020 alone has already been filled with great examples, and all catering to the different sub-genres.
Even with these, Nintendo's popular hybrid machine still has more RPGs left before the year ends. On the first-party front, Nintendo just launched their latest RPG with Paper Mario: The Origami King, marking the sixth entry for this sub-series, and as far as we're currently aware 2020's second half will see a line-up dominated by third party developers.
Big names are coming through, and so from turn-based affairs to more social experiences, there's a whole lot to look forward to. With that in mind, here's 10 upcoming RPGs we're particularly excited for.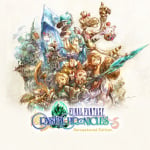 Publisher: Square Enix / Developer: Square Enix
Release Date:
27th Aug 2020 (USA)
/
27th Aug 2020 (UK/EU)
Final Fantasy Crystal Chronicles was a surprise multiplayer hit on Gamecube; it marked Final Fantasy's return to Nintendo platforms for the first time since Final Fantasy VI, bringing in dungeon crawling and action-RPG elements. Allowing teams of four players, each player needed their own Game Boy Advance and whilst enjoyable, that last factor made it somewhat impractical.
It spawned several follow-ups across the Wii and DS, but Square-Enix are now bringing us a Remastered Edition on the 27th of August, hoping to recreate this co-op experience through online multiplayer. To make life easier, cross-play support has also been confirmed with the PS4 edition, making it more accessible than ever before.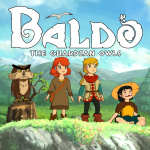 Publisher: Naps Team / Developer: Naps Team
Release Date:
Q3 2020 (USA)
It's been awhile since we've heard about Baldo. Developed by Naps Team, it was first revealed during Nintendo's Indie World Showcase back in March. Inspired by Studio Ghibli films and The Legend Of Zelda, this Italian title brings us an action-adventure RPG reminiscent of Ni No Kuni. Taking us to the land of Rodia, an ancient prophecy begins to unfold after a heartless creature was sealed away by the Owls; there's a high focus on puzzle solving across this interactive open world and it'll launch on Switch this summer as a timed console exclusive.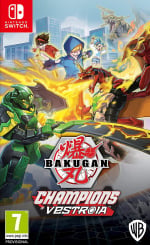 Publisher: Warner Bros. Interactive Entertainment / Developer: WayForward
Release Date:
3rd Nov 2020 (USA)
/
3rd Nov 2020 (UK/EU)
Nintendo took us by surprise last week when they teased a surprise WayForward reveal during their Paper Mario Treehouse Presentation. Speculation ran wild despite Nintendo's efforts but few people expected we'd receive Bakugan: Champions Of Vestroia. Based off the anime TV series, Champions of Vestroia brings us an original storyline, seeing players team up with their alien Bakugan in battle. Confirmed to feature co-operative play and online fights, there's a potentially fun multiplayer experience here when it launches this November.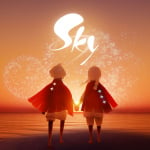 Publisher: thatgamecompany / Developer: thatgamecompany
Release Date:
Q3 2020 (USA)
/
Q3 2020 (UK/EU)
Having previously brought us 2012's critically acclaimed Journey, Thatgamecompany have taken a different direction with Sky: Children of the Light. Designed as a social experience that pushes meeting new people, this adventure game with RPG elements sees you exploring a magical kingdom. Each stage is based on a stage of life, letting you fly across it via a cape as you collect the scattered "Winged Lights", and whilst it can be played alone it's recommended to be played with friends. Having previously released across iOS and Android, a Switch version is now due for a Summer release.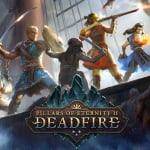 Publisher: Obsidian Entertainment / Developer: Obsidian Entertainment
Release Date:
2020 (USA)
/
2020 (UK/EU)
Taking gameplay inspiration from Dungeons and Dragons, Pillars of Eternity has been a success for Obsidian Entertainment, acting as a spir
itual successor to Baldur's Gate. Switch fans received the Complete Edition last year and to little surprise, Pillars Of Eternity II: Deadfire is next. Taking us back to Eora five years later, we find the god of light and rebirth, Eothas, has returned in a violent awakening.
You'll play as a "Watcher", someone who can look into the souls of others whilst reading their memories, helping to influencing events around you. It launched on PS4 and Xbox One back in January but like many Switch ports was sadly delayed, although considering these came with performance issues, this may be a blessing in disguise. It's still scheduled for Switch this year but for now, all we can do is wait.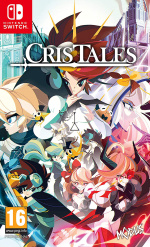 Publisher: Modus Games / Developer: Dreams Uncorporated
Release Date:
17th Nov 2020 (USA)
/
17th Nov 2020 (UK/EU)
Cris Tales has become one of 2020's more anticipated indie releases since developers Dreams Uncorporated revealed it. Bringing us a visually stunning game, this classically inspired RPG sees you guiding Crisbell and her allies to save their world, and stopping the Time Empress from rewriting history. Featuring turn-based battles and puzzle solving, Crisbell can witness the past, present and future all at once, altering her foes' individual timelines. Due for release in November, we cannot wait to see how this unfolds.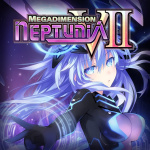 Publisher: Idea Factory
Release Date:
28th Jul 2020 (USA)
/
28th Jul 2020 (UK/EU)
Neptunia made its Switch debut last year with spinoff title Super Neptunia RPG and in two weeks' time, the main series will be joining it. Initially released back in 2016, the confusingly-titled Megadimension Neptunia VII is actually Neptunia's fourth main entry, taking us back to the world of Gamindustri where characters act as representatives of video game companies.
Turning the console wars into an anime RPG, it received positive reviews and if successful on Switch, previous entries could also make the jump. If you're a collector of physical editions too, you'll also be pleased to hear that Limited Run Games are handling its Switch release, as confirmed by their recent broadcast.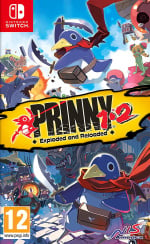 Publisher: NIS America / Developer: Nippon Ichi
Release Date:
Q3 2020 (USA)
Disgaea is no stranger to Nintendo Switch, seeing Disgaea 5 Complete arrive two months after it launched. Since then, Nippon Ichi have also brought over complete editions for Disgaea 1 and most recently Disgaea 4, but with this latest compilation the series' mascot race Prinnies are back in the spotlight.
Previously seeing two comedy spin-offs released on PSP back in 2008 and 2010, Prinny 1-2: Exploded and Reloaded brings both 2D platformers in a singular package, featuring upscaled visuals and all prior DLC, but also comes with a high difficulty. Due for launch on the 13th of October, it'll help fill the gap whilst fans continue waiting for news on the rumoured Disgaea 6.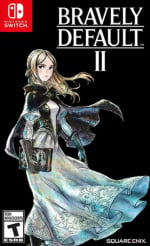 Publisher: Square Enix / Developer: Team Asano
Release Date:
2020 (USA)
/
2020 (UK/EU)
Back on the Nintendo 3DS Bravely Default was a pleasant surprise for fans in 2013, warranting a sequel three years later, and for a time its future was unclear, especially when Square-Enix moved onto Octopath Traveler. Seeing a return to traditional JRPG gameplay and turn-based combat, Bravely Default II was confirmed last December and is currently scheduled to launch in 2020.
Set within the same universe but taking us to a new location, this adventure sees us following the story of heroes Seth, Gloria, Elvis, and Adelle. It marks a fresh start for Bravely Default and if you want to try it early, the demo is still currently available via the eShop.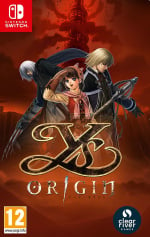 Publisher: Marvelous (XSEED) / Developer: Nihon Falcom
Release Date:
2020 (USA)
/
2020 (UK/EU)
Ys is one of the oldest RPGs franchises still alive, starting way back in 1987. We've previously seen the excellent Ys VIII: Lacrimosa Of Dana on Switch in 2018, but whilst Nihom Falcom prepares Ys IX: Monstrum Nox alongside The Legend of Heroes: Trails of Cold Steel IV for a 2021 launch, distant prequel Ys Origin has also been confirmed for Nintendo's console.
Set 700 years before Ys I, this action-RPG is more of a dungeon crawler
than other entries, set entirely within Darm Tower. You'll play as either Yunica Tova or Hugo Fact, and much like MegaDimension Neptunia VII, it'll be available as a physical release via Limited Run Games for the next two months, but right now all we've got is a vague 2020 release date.
A good set of RPGs to round out 2020. Any games you're particularly looking forward to? Let us know in the comments.
Let's block ads! (Why?)
, Nintendo Life | Latest Updates reports