How Do You Raise a "Likeable" Kid? (NSQ Ep. 18)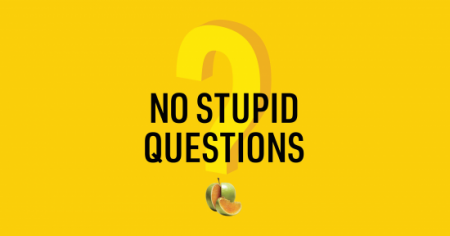 Also: what's so great about friendship?
* * *
Relevant Research & References
Question #1: Do bratty kids become bratty adults?
Angela references two (scientifically incorrect) quotes about how your personality is solidified at a young age. The first is by

Aristotle

, "Give me a child until he is seven, and I will show you the man." The second is from psychologist William James's

The Principles of Psychology

, "In most of us, by the age of thirty, the character has set like plaster, and will never soften again."

Angela explains that while most children develop empathy at an early age, some remain dangerously "callous-unemotional." If you'd like to learn more about this unique psychological condition, we recommend checking out the research of University of Pennsylvania's

Rebecca Waller

and University of Michigan's

Luke Hyde

.

Stephen and Angela discuss

the thesis of

Popular: Finding Happiness and Success in a World That Cares Too Much about the Wrong Kinds of Relationship

s

, a 2018 book by psychologist

Mitch Prinstein

.

Angela references two classic movies that depict "pecking-order popularity" —

Sixteen Candles

(1984) and

Mean Girls

(2004).

Angela discusses the differences between "authoritarian parenting" ("

tiger parenting

") and "authoritative parenting" (parenting in a manner that is demanding, yet warm).

This article

from

Verywell Mind

summarizes the differences nicely.

Angela says that she was inspired by psychologist

Shelly Gable

's article, "

The paradox of received social support: The importance of responsiveness

." Angela talks more about Gable's work in

NSQ

Ep. 7, "

How Do you Handle Criticism

?"
Question #2: What does it take to have exceptional friendships?
Angela references the 2002 "

Very Happy People

" study by psychologists

Ed Diener

and

Martin Seligman

.

Angela says that she is interested in studying the friendships of people like University of Chicago's

Sendhil Mullainathan

, a "famously good friend."

Angela is currently in the middle of her work on friendship, but if you would like to read her research, once it's available, make sure to follow her nonprofit,

Character Lab

.
Let's block ads! (Why?)
, Freakonomics reports