How to Connect a Gaming Mouse & Keyboard to a Smartphone
With more and more top titled smartphone games becoming available such as Call of Duty, PUBG, Mario Kart and more more, there's no surprise to how popular mobile gaming has become.
As most games now allow you to play against others around the world, the competition level has increased massively and so gaining a competitive edge has become key. This is where the Baseus GAMO hub comes into play.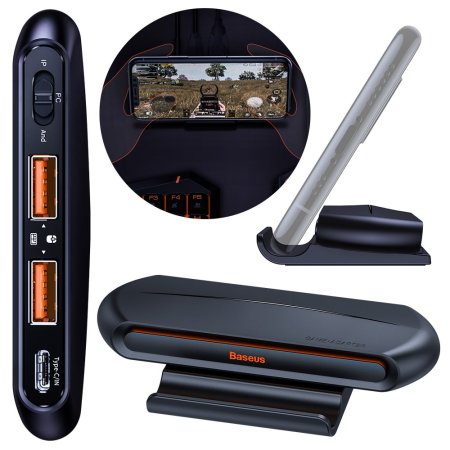 The GAMO Hub from Baseus features two USB-A ports and a USB-C port to power the hub. The ability to connect a keyboard and mouse, gives you a huge advantage over competitors thanks to improved reactions, precision and stability. This will be a massive benefit for first person shooter games.
The hub itself has been designed to be small and lightweight, making it perfect for portability. Additionally, it comes with a stand, ideal for holding your iOS or Android compatible smartphone at a comfortable viewing angle.
Priced at £29.99, the Baseus GAMO Hub is priced much lower compared to other stand alone mobile gaming controllers. It's also now available to purchase now from Mobile Fun by clicking the link below.

Wrapping Up!
That concludes our article on how to connect a mouse and keyboard to a smartphone. If you have any questions, please comment down below.
---
Amit Patel
Let's block ads! (Why?)
, Android – Mobile Fun Blog reports