Kangana Ranaut meets Maharashtra Governor Bhagat Singh Koshyari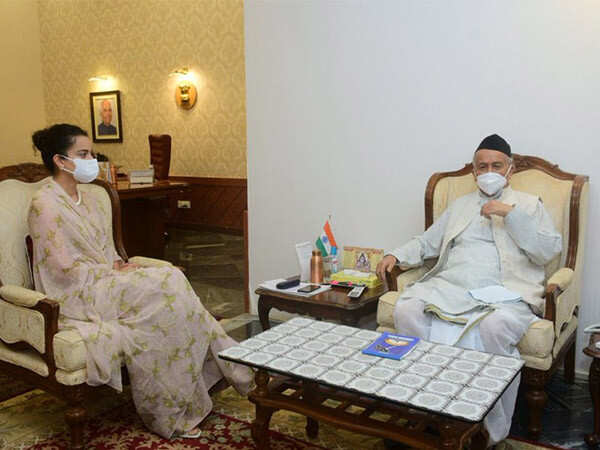 Kangana Ranaut has been making headlines ever since her return in Mumbai after spending six-months in Himachal during the lockdown. On the day of her arrival, the Brihanmumbai Municipal Corporation (BMC) demolished her office premises in Bandra (Mumbai).

Today Kangana Ranaut along with her sister Rangoli met Maharashtra Governor Bhagat Singh Koshyari at Raj Bhavan. While several pictures have dropped on the internet where we see Kangana and Rangoli seated with the governor, the actress has spoken to ANI to tell everyone her purpose to visit Raj Bhavan. She says, "I told him about the unjust treatment I've received. I hope justice will be given to me so that the faith of all citizens including young girls, is restored in the system. I am fortunate that the Governor listened to me like his own daughter."
Now looks like Kangana is surely not going to keep quiet and resolve the matter before she heads back to her hometown on September 14th.
Recommended for You
Let's block ads! (Why?)
, filmfares reports