Samsung Galaxy S21 Series – What's in the box and what do you need to buy?
Samsung recently unveiled their new S range lineup of handsets; the Galaxy S21 5G, Galaxy S21+ 5G and the Galaxy S21 Ultra 5G. Unlike previous releases, Samsung have decided to reduce the number of accessories, with the reason being to cut down on e-waste.
As a result, Samsung no longer include the mains charging adapter or a pair of headphones.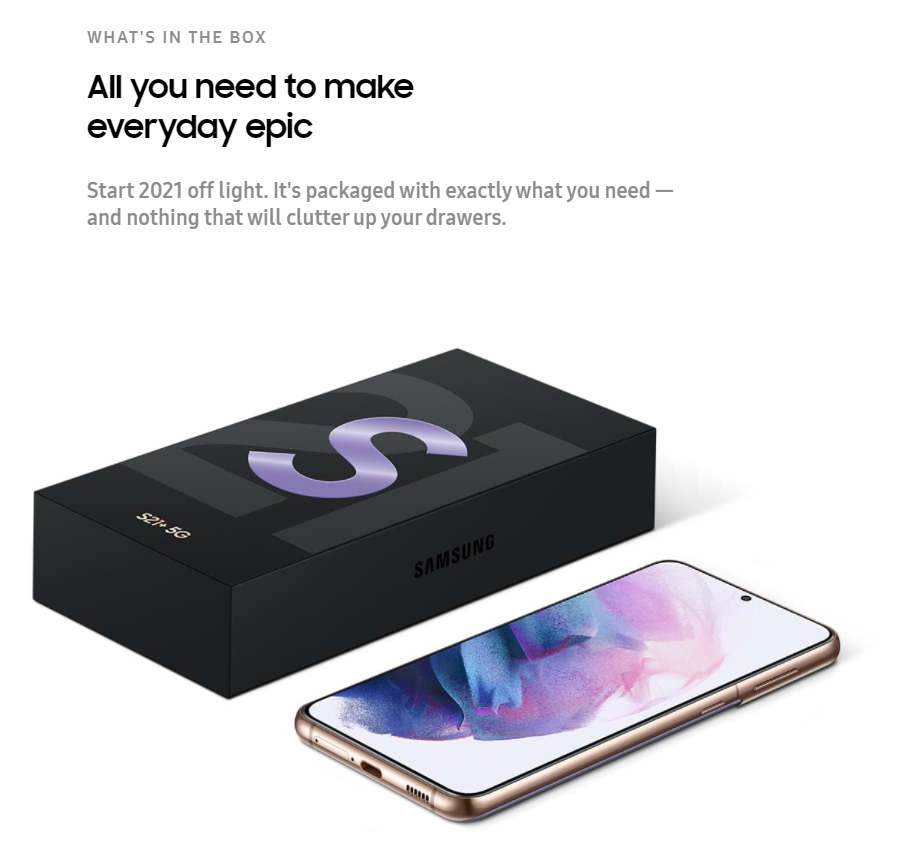 As you can see from the image above, the box contents are quite light with it only consisting of the handset, a USB-C to USB-C cable and documentation.
---
What do I need to 'complete the box'?
Theres a couple of accessories you'll require;
a mains charging adapter
headphones
Which mains charger do I need for my Samsung Galaxy S21 / S21 Plus / S21 Ultra?
Samsung actually have a number of mains adapters in their smartphone accessory range. We suggest opting for the Official Samsung 25W Fast Wall Charger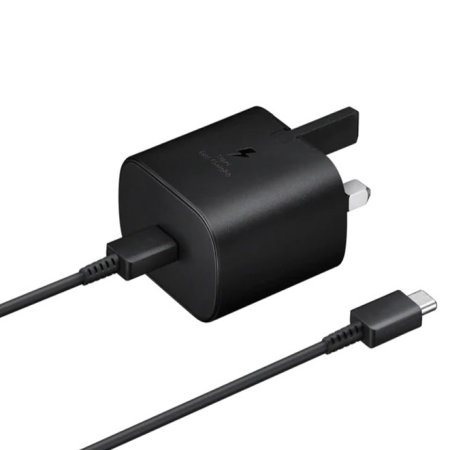 This official Samsung charge comes complete with a USB-C to USB-C cable, meaning you'll have one spare for use in the car, in your office or when it's simply time to replace the cable which comes with your S21 series handset.

Which set of headphones do I need for my Samsung Galaxy S21 / S21 Plus / S21 Ultra?
Again, Samsung have various options in their range which do vary by type and price.
Official Samsung AKG USB Type-C Wired Earphones – Black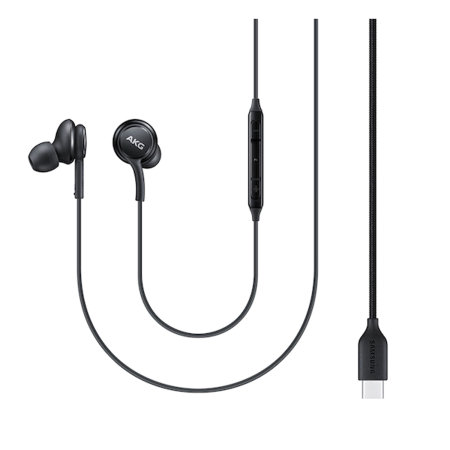 AKG which is in fact owned by Samsung have updated this popular device to now have a USB-C connector, rather than the 3.5mm jack, meaning there's no need to carry around an adapter to use you headphones.

Official Samsung Galaxy Buds Pro Wireless Earphones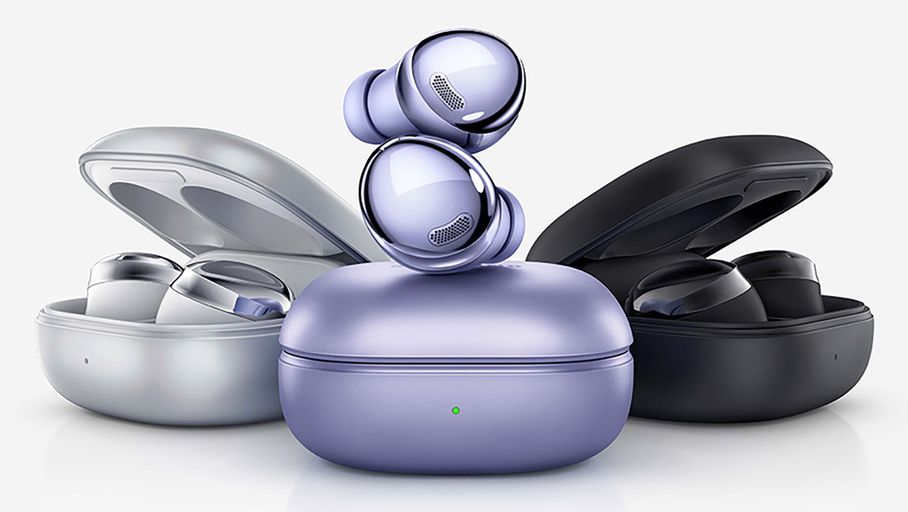 The other option which is available are Samsung's new Galaxy Buds Pro, which are available in Phantom Violet, Phantom Black and Phantom Silver.
Building on from their Samsung Buds, Buds Plus and Buds Live, these new Buds Pro feature noise-cancelling technology, an IPX7 rating and can also sense when you're speaking, meaning they'll reduce the volume of your music automatically.

---
Wrapping Up & Recommendations
Thanks for reading this article on which accessories you'll need for your new Samsung Galaxy S21 series handset. We hope that you found this useful and if you have any questions, please leave a comment below and we'll get back to you.
---
Amit Patel
Let's block ads! (Why?)
, Android – Mobile Fun Blog reports