Samsung Galaxy Z Fold 2 5G Screen Protector Buyers Guide
Samsung have updated their industry changing Fold 2, with the new Galaxy Z Fold 2 5G, which brings in a host of updates including a larger 7.6″ display and a 6.2″ cover display.
To help keep your latest investment protected and in pristine condition, we'll be covering the various types of screen protectors available for the Samsung Galaxy Z Fold 2.
---
Samsung Z Fold 2 5G Film Screen Protectors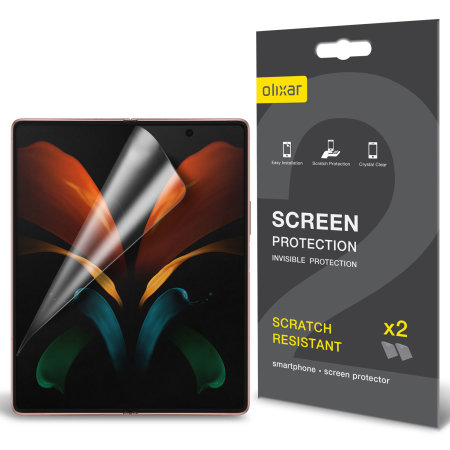 As the name suggests, the Z Fold 2 5G features a foldable display and so tempered glass screen protectors would not be able to be used, however film screen protectors are. This twin pack of Olixar Film screen protectors features protectors for both the cover display and the main foldable display. The film screen protectors are extremely thing meaning once applied, they are barely noticeable and still provide crystal clear clarity and sensitivity. Additionally this film screen protector pack from Olixar safeguards both displays against scratching and scuffs.

Samsung Z Fold 2 5G Front and Back Screen Protectors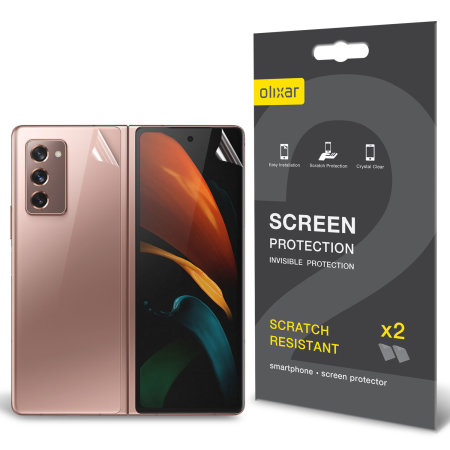 Front and back TPU screen protectors are another type of screen protector. As the Z Fold 2 5G features a foldable display, a screen protector for the interior display is not essential, as it'll be protected when not in use. As such, this pack of front and back screen protector is a great alternative. Made from TPU, the screen protectors are millimeters thin, yet still provide protection to the cover display and to the rear of the Z Fold 2 5G. This is also an alternative to fitting a case, as the back screen protector ensures your Fold 2 is kept damage free against scratching and impacts.

Samsung Galaxy Z Fold 2 5G Tempered Glass Screen Protectors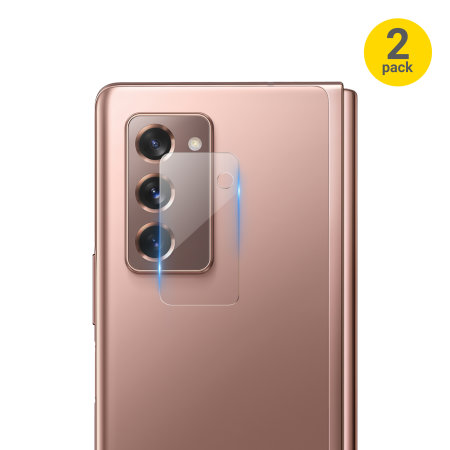 While camera protectors are not screen protectors, they still help to protect the large camera module on the Samsung Z Fold 2 5G. Made from tempered glass, the protectors are tough yet thin. This means once fitted, the camera protector does not hinder the camera quality when taking photos or videos.

Wrapping Up
Thanks for reading this Samsung Galaxy Z Fold 2 5G Screen Protector buyers guide. We hope that you found this useful and if you have any questions, please leave a comment below and we'll get back to you.
---
Amit Patel
Let's block ads! (Why?)
, Android – Mobile Fun Blog reports