The 30 Best Albums of 2021 (So Far)
Its been a strange a year in music so far. This feels especially good to say, because using the word strange to refer to anything that happened in the first half of 2020 felt like a gross understatement. With many artists either laying dormant or using the past year to write and refine new material, theres been a notable lack of major releases in the past few months – and if all the shows and festivals scheduled to take place later this year are any indication, we should be getting a lot of exciting music in the second half of 2021. But this doesnt mean there hasnt been plenty of great music to take in already: we were treated to some outstanding debuts, long-awaited returns, and a lot a lot of post-punk (for better or for worse, much of it is good).
But just like those post-punk records, genre is hardly whats defined the best music of the year so far. As things start to open up, theres a sense that the music thats being released reflects these changes, whether intentionally or not. Talking about the timing of the release of her new album in our interview a month ago, Arooj Aftab spoke of there being a very tiny sentiment of hope, a very small sliver of it, like a subtle sliding open of a door that has been closed for a while. This seems to be the prevailing sentiment that connects many of these albums, and we cant wait to see what the rest of the year has in store.
Here, in no particular order, are the 30 best albums of 2021 so far. (Early June releases arent included, but you might want to check out that new Japanese Breakfast album.)
---
Porter Robinson,Nurture
So tell me how it felt/ When you walked on water/ Did you get your wish?/ Floating to the surface/ Quicker than you sank, Porter Robinson sings on Get Your Wish, the first in a series of singles leading up to the release of his sophomore album, Nurture. Touted as the wunderkind of the EDM scene at age 18, the Atlanta-born EDM producers meteoric rise to international stardom was followed by an intense period of depression and creative drought, where he struggled to overcome feelings of self-doubt and questioned whether hed ever make music again. Nurture doesnt so much mirror the highs and lows of success as it does the pure rush of experimentation and discovery, like stepping into the outside world for the first time: its infectious choruses and pyrotechnic synths sweep you up in a tide of euphoria, while its ambient, minimalist passages pull you back down, gently floating in a stream of incoherent thoughts and disembodied memories. Robinsons vision is so bright and kaleidoscopic, so sincere in its expression of both joy and sadness, that its impossible not to immerse yourself in this wonderfully strange, life-affirming journey.
Read the full review here.
---
(Parannoul), To See the Next Part of the Dream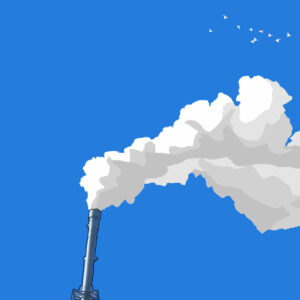 One of 2021s most ambitious and compelling albums comes from an anonymous Korean musician who describes themselves as just a student writing music in my bedroom whose singing skills are fucking awful. And thats just from the projects description on Bandcamp, where the album blew up; in rare interviews, Parannoul has also admitted to being terrible at guitar and mixing, deeming their music overrated. Those things may be true, but they dont detract from the emotional intensity and breadth of To See the Next Part of the Dream. Perhaps its relatability can partly be attributed to the feelings of internalized shame and depression that pervade much of the album, but the driving force behind the music, and what makes it so fresh and intimate, is its earnestness and the contradictions found within it. That its technical flaws are intentional goes without saying, but whats truly remarkable is how overwhelming the music sounds without descending into self-indulgence. A concept album about an adult whose present reality is haunted by the adolescent fantasies of his past, Parannoul has said they wanted to make a sophisticated lie rather than the unfinished truth. Somehow, the record manages to be both at the same time.
---
Spirit of the Beehive,ENTERTAINMENT, DEATH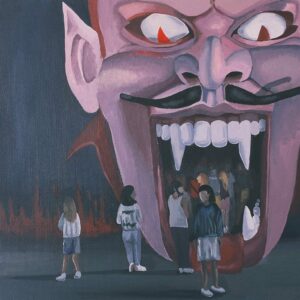 A feeling of vertigo creeps in as soon as you press play on Spirit of the Beehive's latest record. But like everything else about the Philadelphia trios music, that feeling soon begins to mutate, veering off in countless different directions that are impossible to keep track of but are mirrored, as if through fractured glass, in the albums cryptic lyrics: a fantasy, a sedative, filled with smoke, seamless dread; compressed in a vacuum; it permeates/ beyond the scope of vision. In contrast to their last album, 2018s Hypnic Jerks,each track on ENTERTAINMENT, DEATH is stylized in all-caps, but their sound is too fragmented, too lethargic to be called maximalist. Through a freakish mix of gauzy synth textures, off-kilter percussion, and processed vocals, they elicit the kind of horror thats too vague to recall and too pervasive to escape, like letting unfiltered thoughts course through your mind as your body descends into an abyss. Then you wake up, stare feverishly into the sun, and question everything: to quote highlight IT MIGHT TAKE SOME TIME, "Do you realize you're caught in a web?"
Read the full review here.
---
Squid,Bright Green Field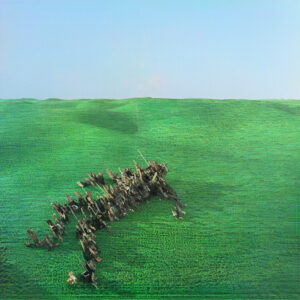 Though their lyrics can be downbeat and their performances unnerving, part of what separates Squid from their contemporaries is that theres an infectious energy to their eclectic blend of jazz, krautrock, funk, and post-rock thats designed to retain the listeners attention rather than make a show of their versatility. After showcasing an impressive command of space in a series of well-received singles that leaned more heavily on nervous ecstasy than apocalyptic gloom, their debut LP not only confirms they can achieve the same impact in the album format, but also reveals the true scope of their ambitions: even at its most wildly experimental, Bright Green Field never loses its sense of momentum, zooming out of a specific scene to paint a grander and more frightening picture. Though their songwriting process is entirely collaborative, Judge writes most of the albums lyrics, which expose the trappings of modern society by drawing on a wide range of cultural influences, imagined places, and real-world environments especially London. Bright Green Field lays out a scene both massive and claustrophobic, its characters as lost as they are connected, all narrator included aching to break free. For them, the release never really comes.
Read the full review here.
---
The Weather Station, Ignorance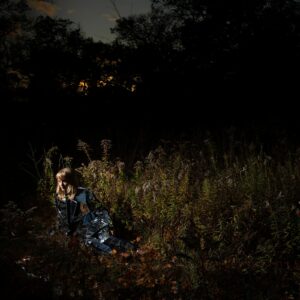 How do respond to crises? This is the fundamental question behind Toronto-based songwriter Tamara Lindeman's fifth studio album as the Weather Station, Ignorance. The title of the album might give the impression that the 36-year-old has arrived at a less-than-heartening conclusion, but in the process of working through different types of conflict, she has also crafted a shimmering collection of songs that tap into feelings of profound grief and existential wonder. Expanding her palette through an array of synths, strings, and percussion hinting at 80s sophistipop and modern folk-rock, the projects new sonic direction smoothly complements the richness and complexity of Lindemans writing, which continues to look inwards but is infused with a new kind of openness. The album elegantly oscillates between the personal and the universal, at times wringing beauty out of heartbreak but more often interested in simply being in tune with it, and by extension, the world around her a world on the brink of unprecedented environmental catastrophe. The fact that Lindeman has always sung with her whole heart and an open-eyed curiosity only makes her refusal to succumb to indifference all the more powerful.
Read the full review here.
---
Black Country, New Road, For the first time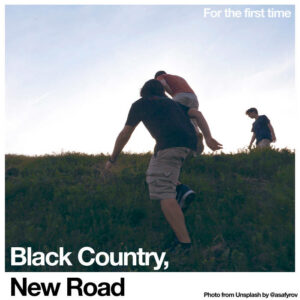 Freeform jazz, post-rock, and the Jewish tradition of klezmer all make up Black Country, New Roads riveting stylistic blend, but youre more likely to appreciate the London bands creative spirit by paying attention to the contributions of each the bands members, from vocalist Isaac Woods often absurd yet impassioned musings to Lewis Evans frantic saxophone and Georgia Ellerys sweeping violin; Charlie Waynes agile drumming, Tyler Hydes menacing bass, and May Kershaws twitchy synths also form the backbone of the unnerving opening track and provide startling dynamics throughout the album. Though there seem to be virtually no limits to the bands musical instincts, all seven members are perpetually in sync with one another, carrying momentum even when their incendiary crescendos come closer to approximating uncontrollable chaos. For the first time serves as a dazzling display of the heights that music can reach, even if it ultimately leaves you with more questions than answers and I guess, in some way, thats part of the magic of a really good first impression.
Read the full review here.
---
The Armed,ULTRAPOP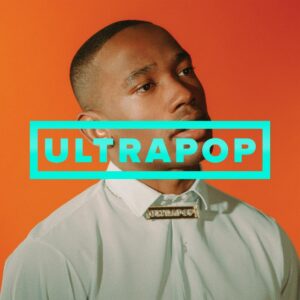 The Armeds fourth full-length is not only a magnificent manifestation of the bands unique vision, but also one of the most riveting and ambitious releases of the year so far. The music on ULTRAPOP is muscular and abrasive and primed for maximum impact, but none of it is propped up by mythos or pretense. As the groups mastermind Dan Green puts it in an introductory essay, the album seeks only to create the most intense experience possible, a magnification of all culture, beauty, and things, adding, Its the harshest, most beautiful, most hideous thing we could make. Its in that contrast that the record owes much of its power: not so much balancing the loud and the delicate but creating a space where both can thrive. ULTRAPOP might make you wonder what would happen if PC Music had a hand in Deafheavens success, but it sounds less like the unexpected pairing of two disparate forces than a dozen minds operating as one. It doesnt so much push the boundaries of pop and heavy music as much as it heats them into vapor, and the result is equal parts euphoric and chaotic.
Read the full review here.
---
Katy Kirby, Cool Dry Place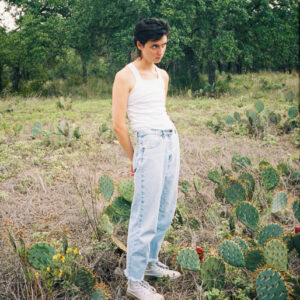 Katy Kirbys debut album, Cool Dry Place, is a shimmering and heartfelt collection of songs that spring from a place of radiant intimacy. I tap twice on your doorframe and you let me in/ I tap twice on your forehead and a heart appears, she sings softly on Tap Twice, while the title track sees her repeating the question, Can I come over? Is it too late? Would you keep me in a cool, dry place? With lyrics that feel personal even when she assumes an outside perspective (Juniper, Fireman), Kirby has such a delicate way of capturing everyday moments of beauty and poetry that the codes of communication she comes up with in the process her secret language feel both new and familiar, wonderfully complex yet approachable. 'Cool Dry Place' opens with the lines just another episode of tenderness/ in a long, long string of similar events, and Kirbys gift lies in the ability to hold each of them still just long enough so she can trace a line between them.
Read our Artist Spotlight interview with Katy Kirby.
---
Mdou Moctar,Afrique Victime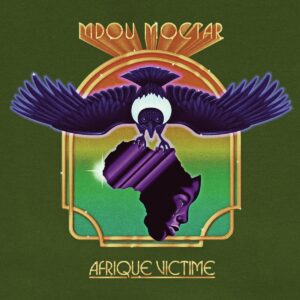 Mdou Moctar and his band rhythm guitarist Ahmoudou Madassane, drummer Souleymane Ibrahim, and Brooklyn-based bassist and producer Mikey Coltun, who travels days just to rehearse with the others continue to refine their approach on Afrique Victime, tightening its predecessors full-band sound without scarifying its spontaneity and live dynamics. The result is raw yet accessible, tapping into something primal and elemental while sounding quite unlike anything youre likely to hear this year. Its main strength is not originality as much as a heightened sense of control: while previous Mdou Moctar albums have pushed boundaries, Afrique Victime brings a new dimensionality to the bands explosive sound, fusing the Tuareg guitarists various sonic touchpoints from guitar legends such as ZZ Top and Eddie Van Halen to African artists like Abdallah Ag Oumbadougou while allowing other elements to take more space in the mix. The juxtaposition of organic and electronic textures in particular atmospheric field recordings on one hand, drum machines and AutoTuned vocals on the other simultaneously gives the album an earthly and surreal quality. If the word incandescent can be used to describe most of Mdou Moctars catalog, Afrique Victime takes things a step further as it reaches moments of transcendence.
Read the full review here.
---
Cassandra Jenkins, An Overview on Phenomenal Nature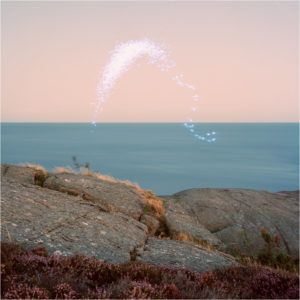 In the summer of 2019, New York songwriter Cassandra Jenkins was ready to join David Berman on his comeback tour as Purple Mountains, only to find herself mourning his loss mere days later. On Ambiguous Norway, a highlight from her magnificent second album An Overview on Phenomenal Nature, we find her landing in Oslo, unsure what to do with the now purposeless tour outfit that's arrived in the mail. Returning to New York after having started work on the album in Norway, she collaborated with producer Josh Kaufman to flesh out its seven songs. As a whole, the record is less about processing that particular moment in time than it is about learning how to navigate and grapple with the nature of change. Sifting through the light haze of the instrumentals like a sunray peaking through the clouds, her tone remains conversational yet gentle, her writing as perceptive as it is affecting. Empty space is my escape/ It runs through me like a river, she sings on Crosshairs, yet theres a comfort in the subtle ways she tries to fill that space, lifting the paddle out of the water only to appreciate the view around her.
Read our Artist Spotlight interview with Cassandra Jenkins.
---
Nick Cave and Warren Ellis, Carnage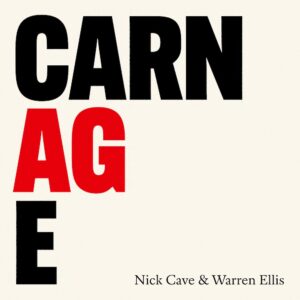 2019s hauntingly beautiful Ghosteen may have been the final installment in what Nick Cave has described as a trilogy of albums, but the glimmers of hope that seeped through its serene, ethereal soundscapes gave way to no real conclusion. Once again eschewing narrative conventions for a more impressionistic style of writing, Caves new album with longtime Bad Seed and close collaborator Warren Ellis is similarly if not more amorphous as he circles back to familiar motifs that have been prevalent throughout his career. On Ghosteen he was a lonely rider across the sky, and here he keeps referring to that kingdom in the sky, some eternally bright light were all ceaselessly pursuing. Written during the early stages of lockdown, Cave and Ellis first non-soundtrack album as a duo leans into the stark minimalism of their recent material while pushing their sound sometimes tentatively, sometimes more aggressively into bold new territory. Far from a nostalgic release, Carnage reckons with themes of death, suffering, and the apocalypse through a lens thats more suited to both Caves personal and artistic trajectory and the current state of the world.
Read the full review here.
---
IAN SWEET, Show Me How to Disappear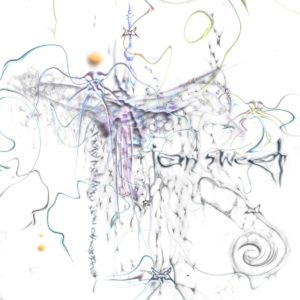 On her first two albums as IAN SWEET, 2016s Shapeshifter and 2018s Crusher Crusher, Jilian Medford dove into varying indie-pop textures in search of a dynamic that felt honest enough to match both her ambitions and the earnestness of her songwriting. Though its not hard to trace her artistic growth throughout these records, it wasnt until her latest release, Show Me How You Disappear, that Medford was fully satisfied with the result. Written after the singer-songwriter had completed a two-month outpatient program following increasingly severe panic attacks, the album grapples with internalized trauma in an attempt to chart a path towards self-acceptance. With help from a number of handpicked producers, including Andrew Sarlo (Big Thief, Empress Of) and Andy Seltzer (Maggie Rogers), she sharpens and amplifies her approach in ways that not only evoke the overwhelming intensity her emotions but are marked by a towering confidence that at times seems to transcend them. That newfound clarity cuts through a haze of synths on the final of the albums many transformative mantras: I see it now, I see it/ So much more than before/ I see everything.
Read our Artist Spotlight interview with IAN SWEET.
---
Flock of Dimes, Head of Roses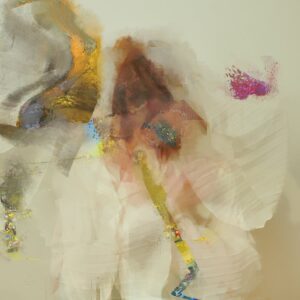 Co-produced by Sylvan Essos Nick Sanborn and recorded in quarantine with a handful of collaborators, Head of Roses represents a natural step forward in Jenn Wasners artistic evolution. Its a profoundly personal and honest record that centers on feeling rather than concept or narrative, showcasing her strengths as a lyricist and musician whos able to comfortably explore new territory without using it to shield herself from vulnerability. Sanborns synth textures provide rich layers for her and the listener to swim around, but the production extracts a wholly different kind of magic out of Wasners emotive voice, by far the most powerful and engaging presence on the album.Throughout the album, she reckons with parts of herself that feel foreign or unreachable, getting lost in distant fantasies (as on the tender, achingly earnest Hard Way or the spine-chilling One More Hour) but finding pockets of truth in the process. Though a breakup album at its core, Head of Roses is about, and borne out of, a craving for human connection and the ways we try to hold on to those sparks of intimacy without losing our individuality.
Read the full review here.
---
black midi, Cavalcade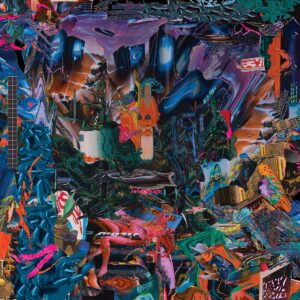 Two years ago, black midi captured the attention of virtually everyone interested in rock music of the more adventurous variety with their ferocious, boundary-pushing debut, Schlagenheim. The London art-rockers dont sacrifice one bit of their chaotic ethos on their sophomore full-length, but their focus does shift significantly. Though as restless and unpredictable as its predecessor, Cavalcade shows a band willing to introduce more structure and atmosphere into their normally improvisational style, though its not its harmonic elements that stand out as much as the music's intentionality and nuance. Diamond Stuff seems less concerned with quickly ratcheting up tension or catching the listener off guard than the simple but delicate act of building mood, while Slow is as ominous as it is hyperactive, balancing technical precision with a propulsive edge and ultimately erupting in a whirlwind of frantic guitars and screeching saxophone. Cavalcade does have some unusually straightforward moments, but in relentlessly trying to untie our knots, of rivers and roads that defy all sense, as guitarist and de facto frontman Geordie Greep sings on the gentle Marlene Dietrich, the music only becomes more complex and elusive.
Read the full review here.
---
Claire George, The Land Beyond the Light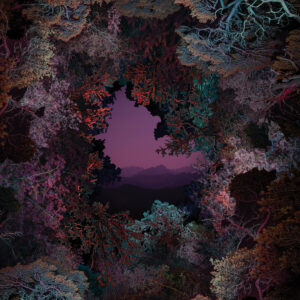 Arriving three years after her debut EP, 2018s ethereal Bodies of Water (not to be confused with another album on this list), Claire Georges deeply affecting The Land Beyond the Light sees the Los Angeles-based artist expanding her sound, setting her evocative vocals against more layers of organic instrumentation, including real bass and guitar, to reflect the very real feelings of grief that sit at the heart of the songs. Originally conceived as a break-up record, the gravity of the project shifted significantly in the wake of the death of one of her friends and ex-boyfriends to substance abuse. Channeling personal tragedy through the cathartic pull of dance music is nothing new, but George grapples with themes of loss, mental illness, and addiction with bracing vulnerability and a depth of feeling thats rare in the genre. From the wrenching Northern Lights to the strangely comforting Bag of Peaches, the album flits between youthful memories of the past and the overwhelming weight of the present; George finds flickers of light in the midst of darkness not by concealing it, but by allowing space for both – even when they threaten to drown her out.
Read our Artist Spotlight interview with Claire George.
---
Matt Sweeney and Bonnie Prince Billy, Superwolves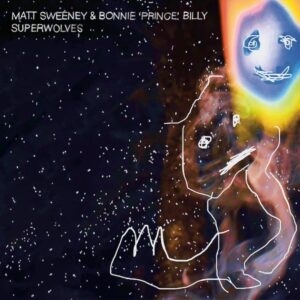 Sixteen years after their beloved 2005 LP Superwolf, guitarist Matt Sweeney and singer-songwriter Will Oldham have returned with Superwolves, billed not just as a follow-up but a direct sequel to its predecessor. Its perhaps no surprise that they've managed to recapture that same energy their nearly 25-year-old friendship has only sharpened their ability to play off each others strengths, becoming the sole constant character throughout the albums loose and ambiguous narratives. But Superwolves is also marked by a newfound sense of vitality and purpose: these are crisp, buoyant songs that eschew the introverted, solitary qualities often associated with the singer-songwriter tag without stripping away the unique intimacy that can arise from it. Theres still a lot to unpack, but the ease with which the two artists exchange ideas is accompanied by songwriting that, at its core, is stronger and more direct than before, relying on emotional impact rather than ambivalence. Got no friends, got no home/ There must be a someone I can turn to, Oldham sings on highlight There Must Be Someone; Sweeney steps in for a brief solo halfway through, but his playing remains less an answer than a constant, reassuring presence.
Read the full review here.
---
Sons of Kemet, Black to the Future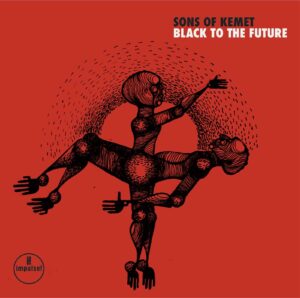 Theres an undeniable urgency to Sons of Kemets music that's a key component of every one of Shabaka Hutchings' projects, but here it's also informed by a heightened political consciousness that comes through both in their propulsive compositions and conceptual ambitions. The improvisational jazz quartets latest release, Black to the Future, is the most powerful and pertinent expression of their unique dynamic to date. Twin drummers Edward Wakili-Hick and Tom Skinner provide a rhythmic backbone that not only gives the music a nervous quality but also makes it feel rooted to the earth, while tuba player Theon Cross casts a heavy, ominous cloud over the proceedings. But it's Hutchings' layers of clarinet and saxophone that light the fire, one that takes many different forms throughout the duration of the LP. Following 2018s Your Queen Is a Reptile and recorded in the midst of last years Black Lives Matter protests, Black to the Future is fuelled by a similar sense of purpose: to redefine and reaffirm what it means to strive for Black power, as Hutchings writes in the liner notes. And it does so with tenacity and fervour, presenting a radical vision of the future built on the foundations of the past.
Read the full review here.
---
Wild Pink, A Billion Little Lights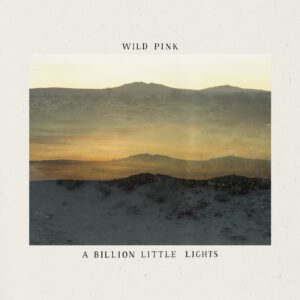 John Ross has been steadily expanding Wild Pinks sound and vision with each album, and A Billion Little Lights is the projects most cohesive and inviting effort to date. Recorded with producer David Greenbaum, the follow-up to 2018s Yolk in the Fur incorporates more sweeping layers of bright, glossy synths to match Ross ambition, deftly balancing not just the sounds but also the romantic grandeur of heartland synth-rock with the sensitivity and warmth of late 2000s indie. Refreshingly, the bands decision to broaden their horizons feels like more than just a default artistic move. Inspired by Carl Sagans Cosmos among various other works that hes gracious enough to reference in his lyrics, Ross uses the albums sprawling aesthetic as a canvas through which to grapple with the infinite expanse of the universe and his own place in it. Because it straddles the line between fantasy and nostalgia, the result feels both familiar and out of reach, as if chasing a vision thats yet to fully materialize. When it does, one can only hope it captures the same magical splendour that this album naturally exudes.
Read the full review here.
---
Julien Baker, Little Oblivions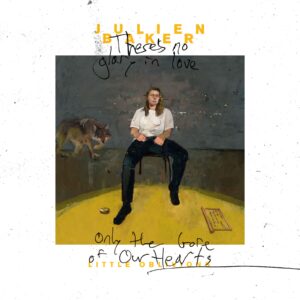 Its almost impossible not to recognize some part of yourself in Julien Bakers music. The Tennessee singer-songwriter offered an easy way in, laying her demons bare on her 2015 debut, Sprained Ankle, before coating her self-lacerating lyrics in the refined minimalism of 2017s breakout Turn Out the Lights. Little Oblivions embraces a full-band sound and expands her palette in bolder and more noticeable ways than its predecessor did, but rather than hiding behind the additional layers of instrumentation most of which Baker handled herself she uses them to carve out new spaces that accentuate not just the bracing intimacy of her songwriting but also its emotional intensity and depth. Underneath it all is a self-aware portrait of survival in the midst of personal crisis, and if theres a battle the album proves shes won, its that of staying true to yourself even when youre not exactly sure what that entails, or where it leaves you. If her music continues to serve as a conduit for catharsis, its in tracing that journey not necessarily relating to the trauma itself that it retains a visceral resonance.
Read the full review here.
---
Moontype, Bodies of Water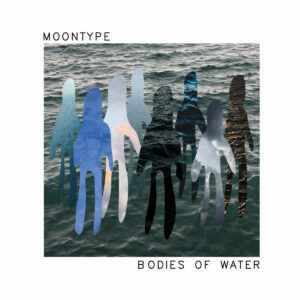 Before expanding into a trio with Ben Cruz on guitar and Emerson Hunton on drums, Moontype was the solo project of singer-songwriter Margaret McCarthy, and a handful of songs on their remarkable debut album, Bodies of Water, are reworkings from 2018s spare Bass Tunes, Year 5. Throughout the album, the groups diverse musical sensibilities and palpable chemistry elevate McCarthys intimate songwriting, which largely reflects on the changing nature of friendships; how susceptible they are to forces beyond our control, and how the need for them never really goes away. She makes interesting connections between people and landscape: Im thinking about the world as being alive, like, geologically, but I'm also thinking about people and relationships and emotional change. And I think that those two things kind of melded inside me somewhere, she explained in our interview. In a similar way, the band's fusion of styles evokes a yearning for connection through transcendent choruses that wash over you like a tide, but theyre equally capable of crafting a sticky hook as they are jumping into jazzy, math-rock territory. Whichever direction they move towards, Moontype retain an earnestness thats echoed in their quietly unassuming yet powerfully evocative music.
Read our Artist Spotlight interview with Moontype.
---
Dry Cleaning, New Long Leg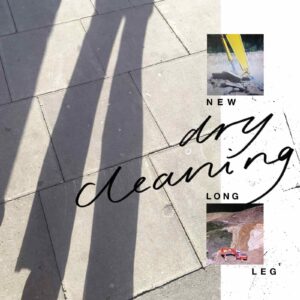 Theres nothing revolutionary about Dry Cleanings sound – a fact that, for a band who so neatly has come to represent the latest wave of British post-punk (the likes of black midi and Black Country, New Road, by comparison, lean much more heavily on the avant-garde), should be somewhat alarming. But theres no denying that what the London band is doing on their debut album is fascinatingly absurd, and in its own way, kind of thrilling. Anchored by terrifically controlled performances from guitarist Tom Dowse, bassist Lewis Maynard, and drummer Nick Buxton, as well as intricate production from John Parish, Florence Shaws sardonic, playful delivery and strange non-sequiturs make the music feel like it exists in a world of its own, even if it primarily serves as an invitation to take a closer look around the real one. As Alyana Vera wrote in her review: Life is already pretty absurd; Dry Cleanings real strength is their ability to drop us into disorientingly similar but surreal versions of our own world, where everyday life isnt mundane but full of little stories waiting to be uncovered.
Read the full review here.
---
Really From, Really From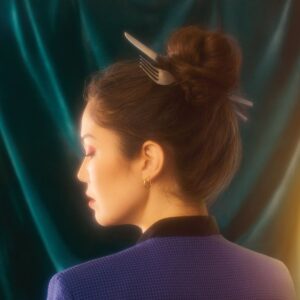 Really Froms effortless fusion of emo, math rock, and jazz will likely appeal to fans of any one of these genres, but what makes their music so resonant and compelling has more to do with the way they combine their individual voices. The band's third, self-titled LP brims with personality – not just thanks to its honest and searing exploration of cultural identity, but also because the group harnesses the spirit of collaboration in ways that bring out rich and distinct flavours while maintaining an overall sense of fluidity. That openness bleeds into both the albums musical arrangements as well as its lyrics, inviting the listener into a vulnerable space. Really From is less of a stylistic pivot than an apt distillation of what the band has always stood for, propelled by a newfound confidence that bolsters their unique artistic vision. Expanding their musical scope might be the only way for Really From to express their unbound creativity, but the true power of their music lies in untangling the chaos thats buried underneath.
Read the full review here.
---
BABii, MiiRROR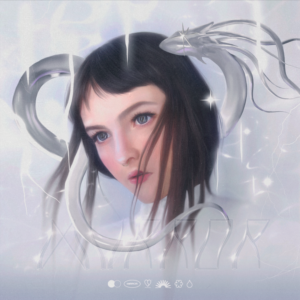 On her sophomore full-length, BABii sets out to convey the full scope of her ambition and establish herself as a dynamic creative force in her own right, not just as a collaborator (in addition to releasing the exhilarating XYZ as part of the GLOO collective with Iglooghost and Kai Whiston, she also had a hand in Iglooghosts own sophomore LP Lei Line Eon). Both musically and conceptually, MiiRROR is a step above her debut HiiDE, carving out an expansive narrative world thats rooted in fantasy as much as self-reflection; BABii digs through the wasteland of childhood memory to find its filled with both imaginary beings and strange artefacts. Where HiiDE focused on the dissolution of a romantic relationship, MiiRROR fixates on her difficult, on-and-off relationship with maternal figures and the absence theyve left behind. Inspired by her reconnecting with her mother for the first time in 15 years, she confronts that personal struggle with striking directness on songs like WASTE and TRACKS while pushing her sound forward. The musical world BABii inhabits might be one defined by escapism, but few artists are able to combine a knack for world-building with deeply personal storytelling the way she does on MiiRROR.
Read the full review here.
---
dodie, Build a Problem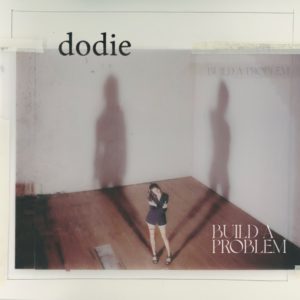 Though Build a Problem marks dodies first full-length release, the 25-year-old British singer-songwriter, born Dorothy Miranda Clark, has established a strong online presence with nearly 2 million subscribers on her main YouTube channel, and her three independently released EPs – 2016's Intertwined, 2017'sYou, and 2019'sHuman went on to reach the UK pop charts. One thing both her videos and her music have in common is that they both can feel like soul-baring admissions of vulnerability. Throughout her career, she's channeled that intimacy through lush folk pop built around soft vocals and plucky acoustic guitars, and her debut LP is no different – this time, though, the variations in sound and mood also reflect the contradictions and inner battles she often speaks about in her discussions of mental health. Working with producer Joe Rubel as well as a 13-piece orchestra, dodie uses the extra space to experiment with different styles and structures as the album delves into darker, more dramatic territory, adding rich, complex layers to her explorations of self-worth, shame, and internal conflict.
Read our track-by-track interview with dodie.
---
Arlo Parks, Collapsed in Sunbeams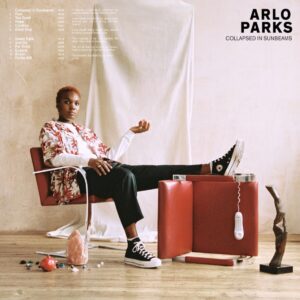 Collapsed in Sunbeams, the title track that also opens Arlo Parks debut album, is a spoken-word piece that not only establishes Parks poetic lyricism, but also reveals the way she tends to approach her narrative subjects: she starts by establishing her point of view (I see myself), before bringing others in (Were all learning) and ultimately utilizing the unique power of the second person: You shouldn't be afraid to cry in front of me, she says, then mutters, I promise. A wholly affecting and delicately crafted debut, Collapsed in Sunbeams is populated by an assortment of different characters, and Parks is equally adept at relaying the experiences of those close to her as she is at harnessing the poetic gift of writing about strangers. On the closing track, 'Portra 400', she recognizes the beauty in making rainbows out of something painful, which echoes an Audre Lorde quote Parks has often referred to: Pain will either change or end. Here, none of the characters pain seems to really change or end. But through her incisive observations and mellow, unshowy vocals, Parks is at least capable of making the air feel a little bit lighter.
Read the full review here.
---
Erika de Casier, Sensational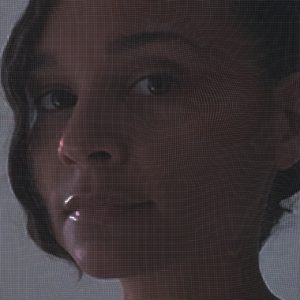 Born in Portugal to Belgian and Cape Verdean parents, Erika de Casier grew up in the Lisbon suburb of Estoril until she moved to the tiny Danish village of Ribe at the age of 8. After spending a year abroad in Vermont, she eventually settled in Copenhagen and taught herself music production in her bedroom. Though she had to learn to sing in a hushed tone so as not to disturb her flatmates, she's since found ways to harness that intimacy to convey all manner of emotion, whether invoking the sensuality of 90s and 00s R&B or taking cues from the empowerment anthems of Destinys Child and TLC. She draws from both musical worlds on her latest album, Sensational, her second following 2019s Essentials and first since signing to 4AD. Each subtle texture radiates warmth as well as newfound confidence, lending an air of playfulness to what is an otherwise stripped-back and relaxed affair. But more remarkable than her self-assured presence is de Casier's ability to explore relationship dynamics with elegance and style, making her minimalist, confessional songs feel vivid and nuanced: not just palpably romantic, but full of possibility.
Read our Artist Spotlight interview with Erika de Casier.
---
Arooj Aftab, Vulture Prince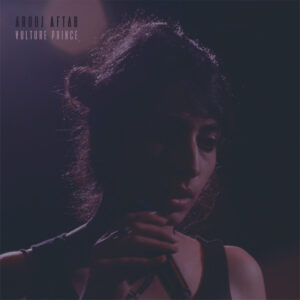 Arooj Aftab has described her new album, Vulture Prince, as being about revisiting places Ive called mine, which feels like a fitting metaphor for her music as a whole. Opening with a new rendition of Baghon Main, a folk song the Brooklyn-based Pakistani composer first tackled on her 2014 debut Bird Under Water, the record employs classic Urdu lyrics dealing in themes of loss and yearning and embellishes them with stripped-back instrumentation that includes harp, acoustic guitar, double bass, and synths. A continuation of her debut and the follow-up to 2018s ambient project Siren Islands, Vulture Prince is an album of devastating beauty one whose nature shifted significantly following the passing of the singers younger brother Maher in the middle of the writing process. The arrangements are intimate and elegiac, while Aftabs crystalline, elastic voice carries a depth of feeling that transcends any potential language barriers, transporting the listener into a realm where sorrow can briefly take the form of acceptance. The result is both a stunning artistic achievement and a melancholy lament whose spiritual resonance is amplified in the present moment.
Read our Artist Spotlight interview with Arooj Aftab.
---
claire rousay, a softer focus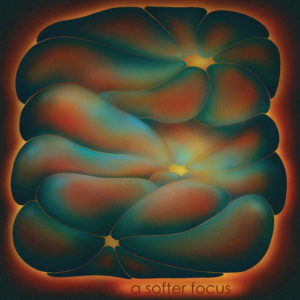 Throughout her career, claire rousays music has incorporated field recordings, voicemails, and percussive sounds to dissect the corners of human emotion and daily life that otherwise remain elusive and ambiguous. Following a prolific run of releases, a softer focus once again recontextualizes her work as it finds the San Antonio-based artist stepping into new sonic territory while building on the melodic elements that had started to seep into her music with 2020s it was always worth it. Featuring contributions from OHMMEs Lia Kohl and Macie Stewart, multi-instrumentalist Ben Baker Billington, and violinist Alex Cunningham, a softer focus is a collaboration with painter and ceramicist Dani Toral, who, in creating the visual world for the album, set out to explore the feelings of present familiarity she felt with rousay, an emotional state rousays work intimately mirrors. Even if the lush ambient textures and scattered pop influences render it her most accessible and less esoteric effort to date, its still marked by the kind of attention to detail and personal candor that make those quiet moments vibrate with significance.
Read our Artist Spotlight interview with claire rousay.
---
Indigo Sparke, Echo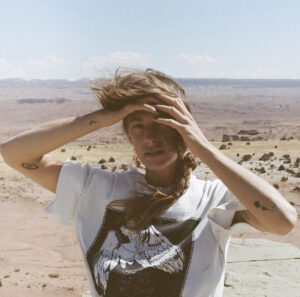 Listening to Indigo Sparkes music can feel like watching a star flicker in the dark country sky: from afar it can seem small and insubstantial, but once you consider the amount of energy that ripples through it, the moment can suddenly feel overwhelming in its intensity. Amid the soft glow of finger-picked guitar and delicate touches of piano, the Sydney-based singer-songwriter often uses that kind of cosmic language to relate her own experience on her debut album, Echo: I have pulled apart the cosmos/ Trying to find you inside, she sings on Carnival; on Wolf, she implores, Come upstairs, let me show you all the parts you havent seen/ Theres a hell, theres a heaven, theres a universe exploding, before comparing her lover to the moon. Recorded between Los Angeles, Italy, and New York, the follow-up to 2016s Nightbloom EP was co-produced by Adrianne Lenker and frequent Big Thief collaborator Andrew Sarlo; the result is a mesmerizing record thats charged with emotional intimacy without ever losing its poetic, intangible qualities. Everything is dying, she tenderly intones against the ghostly echo of an instrumental, Everything is simple.
Read our Artist Spotlight interview with Indigo Sparke.
---
Godspeed You! Black Emperor, G_ds Pee AT STATES END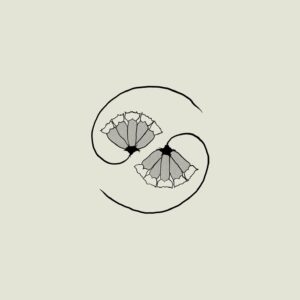 Rather than distancing themselves from the increased pertinence of their ideas in a time of unprecedented uncertainty, Godspeed You! Black Emperor deliver their radical message with more weight and urgency than ever on their first album in four years. Expanding on the melodic elements that ran through Luciferian Towers but leaning more firmly on the fury and power of their earlier work, G_ds Pee AT STATES END might be one of the Canadian post-rock collectives most immediately impactful and downright beautiful efforts to date, propelled by a new dynamism thats less the result of timing than careful refinement of craft. Comprised of four pieces, two longer and two shorter, the album utilizes cryptic spoken-word passages and soundclips from shortwave radio to set an apocalyptic scene, but its the music itself that does the heavy lifting. The longer pieces are sprawling and ambitious, building to roaring climaxes filled with promise and rays of optimism; the shorter ones are mournful and meditative, floating through the cloud of cacophony with a kind of elegiac solemnity. By utilizing the perpetual cycle of build-up and release, GY!BE transmute those familiar forces into something rich and all-encompassing.
Read the full review here.