The best hotels in the Dolomites, Italy
Italy's ruggedly outdoorsy South Tyrol is a future-facing region where deep-rooted sustainability, alpine traditions and a focus on the homegrown have always been the way of life. These are the very best hotels in the region.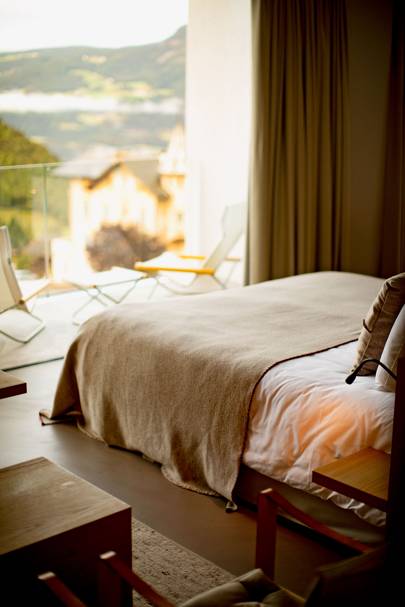 Hotel Schgaguler
This was a typical family-run Tyrolean hotel until the torch was handed to brothers Peter and Tobias Schgaguler. The eight bedrooms are now stylish and modern with clean Nordic lines. Walls of honey-hued chestnut are set off with Danish Carl Hansen & Søn chairs and deep baths a few feet from the bed.
Address: Hotel Schgaguler, Via Dolomiti, 2, 39040 Castelrotto BZ, Italy
Price: Doubles from about £245, half board
Book your stay
Adler Spa Dolomiti
A place where most people never seem to change out of their bathrobes. Covering me in fragrant meadow hay, a therapist wrapped me in a kind of body bag and lowered me into warm water where I floated weightlessly, oblivious to all concerns.
Address: Adler Spa Dolomiti, Strada Rezia, 7, 39046 Ortisei BZ, Italy
Price: Doubles from about £135
Book your stay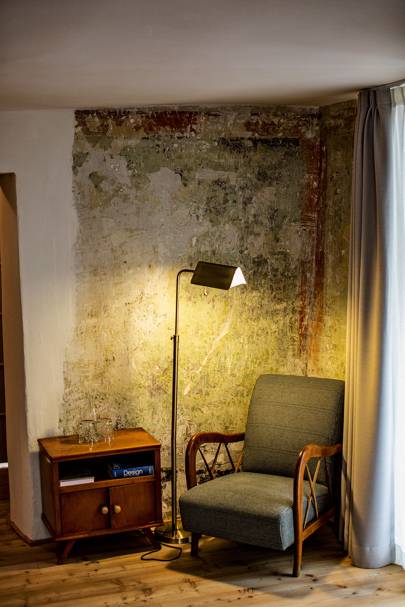 1477 Reichhalter
When Klaus Dissertori was a boy, this inn, built in 1477, was an institution. He later turned the abandoned property into a reimagining of a traditional Tyrolean stay, retaining details such as sturdy doors, wall stencils and wonky floors. The bar is the heart of the town, while the restaurant is one of the best in the region.
Address: 1477 Reichhalter, Via Macello, 2, 39011 Lana BZ, Italy
Price: Doubles from about £175
Book your stay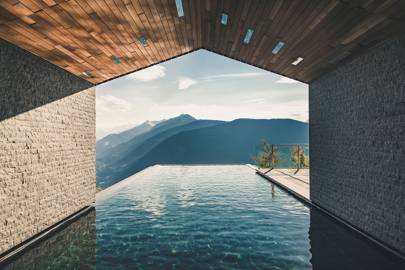 Miramonti
Sweeping glass walls open this minimalist hotel above Merano to the unrivalled panorama of the mountain-fringed land below. The spa has an onsen and forest sauna, and the outdoor swimming pool is designed to seem as if it hangs over the valley. In the evening, order monkfish ravioli at Panorama restaurant.
Read the full Miramonti Boutique Hotel review
Miramonti Boutique Hotel review: Is this the coolest hotel in the Dolomites?
Address: Miramonti Boutique Hotel, Via San Caterina, 14 St. Kathreinstrasse 14 Hafling, 39010 Merano BZ, Italy
Price: Doubles from about £240
Book your stay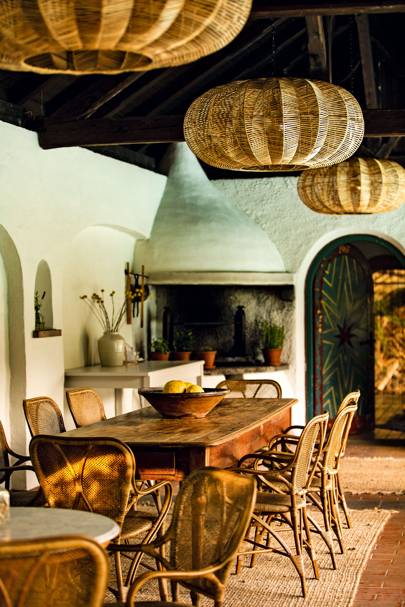 Villa Arnica
In the delightful village of Lana, where streams bubble through the streets, this 95-year-old, 10-bedroom mansion has been restored to recreate the feeling of a gracious home. There is the faint starched rustle of downstairs maids, the fragrance of flowers and the sense that neither life nor afternoon tea should ever be rushed.
Address: Villa Arnica, Via Andreas Hofer, 8, 39011 Lana BZ, Italy
Price: Doubles from about £275
Book your stay
Rosa Alpina
Old-fashioned Alpine indulgence. Gorgeous woods everywhere, from the oak panelling to the firewood stacked by your own hearth. Head to the American-style bar where a pianist plays jazz. At St Hubertus, Norbert Niederkofler's use of local ingredients and traditions has inspired one of Italy's greatest restaurants.
Address: Rosa Alpina, Strada Micurà de Rü, 20, 39030 San Cassiano BZ, Italy
Price: Doubles from about £435
Book your stay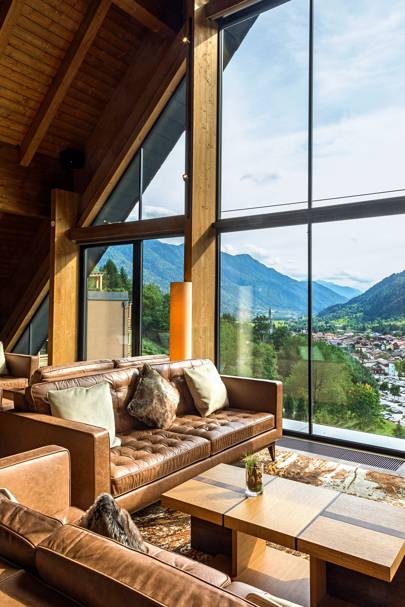 Lefay Dolomiti
Open last summer as the sequel to the original Lefay spa-hotel at Lake Garda, this is embedded on a hillside in the Rendena valley above the ski village of Pinzolo. Peaks all about; endless woodland walking and e-bike routes to waterfalls; ingredients scooped up from the region. There's a relaxed approach to wellness – while the masterful spa complex is here to explore, with a maze of steam and sauna spaces and a private salt cave, many will be happy just floating in the pool outside, where braziers are lit at night and the tree-furred mountains lean in. Rick Jordan
Read the full Lefay Dolomiti, Italy spa review
Lefay Resort & SPA Dolomiti, Italy – spa review
Address: Lefay Dolomiti, Via Alpe di Grual, 16, 38086 Pinzolo TN, Italy
Price: Doubles from about £285
Book your stay
Like this? Now read:
The Dolomites, Italy: a guide to South Tyrol
The Dolomites: Italy's rugged, slow living region
The prettiest small towns in Italy
The 11 prettiest small towns in Italy
The best places in Italy according to Bellini Travel Founder Emily Fitzroy
The best places in Italy according to the expert
Let's block ads! (Why?)
, CN Traveller reports