Washington to part with Name 'Redskins' Monday.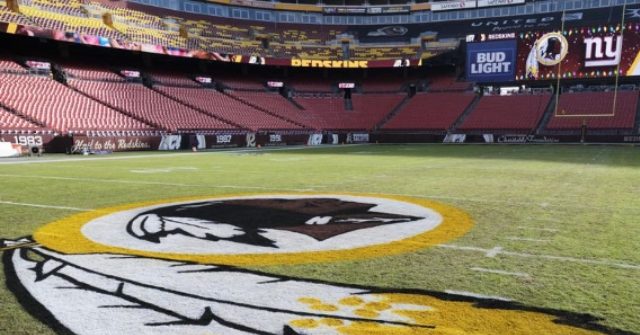 Breitbart News reports: "ASHBURN, Va. (AP) — Washington's NFL team will shed of the name 'Redskins' on Monday, according to multiple reports. It's unclear when a new name will be revealed for one of the league's oldest franchises".
"USA Today, ESPN, The Washington Post, Washington Times and Sports Business Journal reported Sunday night that owner Dan Snyder is set to "retire" the name. Yahoo, on Saturday, reported a name change was imminent".
"Over a dozen Native American leaders and organizations wrote to NFL Commissioner Roger Goodell last week demanding an immediate end to Washington's use of the name".