Zero-waste meat and the places that do it best
In the theatrics that make up a restaurant dish, meat has lost its star billing over the past few years. First came small plates of interesting cuts, from pigs ears to sweetbreads. Then as vegetables took centre stage, it was moved to the side. Now, it might appear as little more than an afterthought a final flourish or the invisible foundation on which layers of flavour are built.
When I first moved away from home to London, St John in Clerkenwell was my neighbourhood haunt. A place to leave keys for a friend, buy bread or snatch a lunch of punchy Welsh rarebit washed down with a half of stout. But of course, it was the kitchens relationship with meat that was so fascinating at the time, using every scrap was refreshingly brave and profoundly counter-cultural. A generation on, the principles of nose-to-tail eating are embedded in the DNA of chefs across the UK, none more so than in the West Country. Instead of ordering prime cuts upon which to slap big price tags, they are butchering every sinew to extract as much flavour from an animal as possible and in doing so, treading lightly on environmental resources.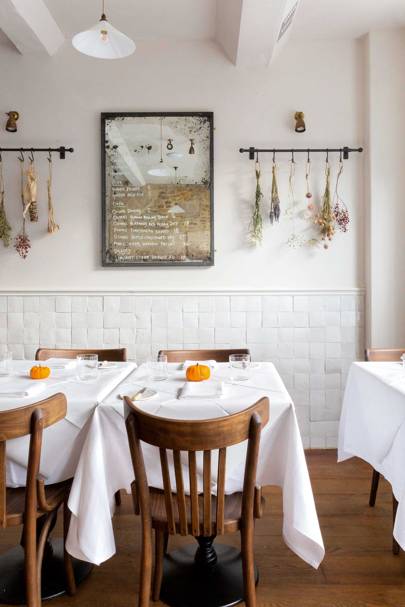 Osip, Merlin Labron-Johnsons allotment-to-table restaurant in Bruton, Somerset, is one of this years new Michelin stars. Every meal starts with treacle-and-ale bread with hay-smoked butter seasoned with cured venison pluck (the heart, liver and lungs). Only one course will star meat, but several will be enhanced by it through stocks, fat curled over dishes or rendered into a dressing. We only work with venison and chicken and we buy whole animals to use up every little bit, he says. We cure offal and grate it with a microplane as a seasoning.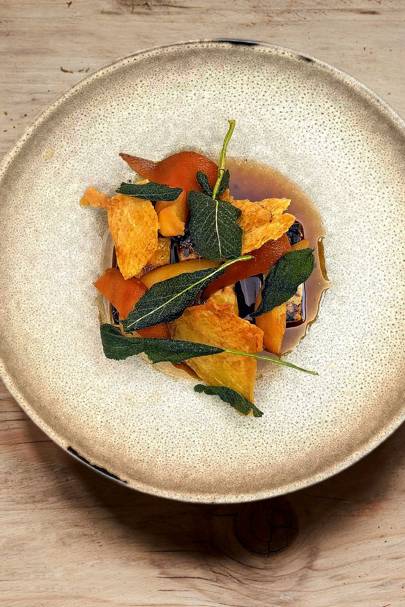 Down the road at The Newt, estate head chef Alan Stewart, who honed his cooking skills in rural France, says, In this part of the world, weve grown up with a meat-and-two-veg mentality. But its finally starting to shift. Vegetables underpin the philosophy across the property. Im part of a chain here. From the kitchen, I can watch the gardeners caring for these crops so much time and energy goes into getting them from land to table. Its my job to show them in their best light. The Garden Caf winter menu included celeriac and pear in a chicken broth with crisp chicken skin, while spring celebrates peas glazed with lardo. I can see a future where, instead of there being one or two vegetarian options, there might be one or two meat options, says Rob Howell, head chef at tiny but influential small-plates restaurant Root in Bristol, whose eponymous cookbook is published by Bloomsbury this spring. We rarely use meat, and when we do, its with a lot of thought. Here, roasted and pickled beetroot with nuts, berries and leaves will be given an umami boost by a lick of rendered, aged beef fat.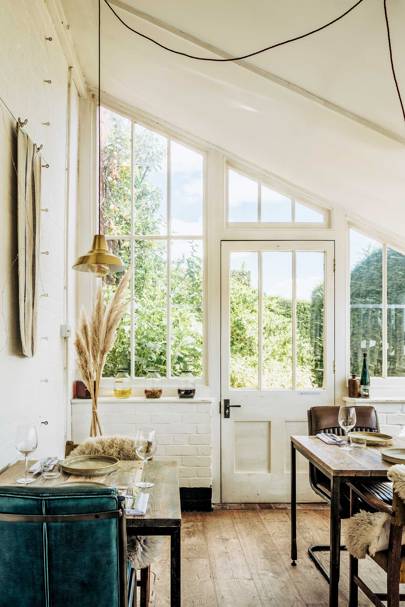 Near Bristol, walled garden restaurant The Ethicurean won a new Michelin green star for sustainability. Guests are met and shown around, arriving at an open fire where they sip home-fermented miso broth, followed by fish-skin crackers, cucumber seasoned with arctic char katsuobushi, and cabbage seasoned with preserved duck heart. Weve been developing a fermented pepper dish with koji-treated meat for later this summer, says co-owner Iain Pennington.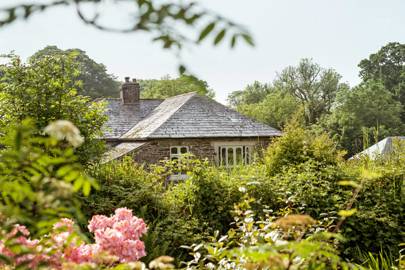 Fellow green star recipient, Tom Adams of Cornwalls Coombeshead Farm, raises his own herd of rare Mangalitsa pigs. His lardo is unmatched in quality and might be used as a salty hit on a menu that is predominately, you guessed it, made up of vegetables. The curly-haired animals snuffle around the orchard for 18 months or more at least three times longer than most pigs in the UK before meeting their destiny, and not an ounce goes to waste (well, maybe a hair or two). We stretch one pig out over the month to meet breakfast, lunch and dinner, so its in our mindset to use meat judiciously. Its very similar to the way my grandparents would have run the farm kitchen in their day.'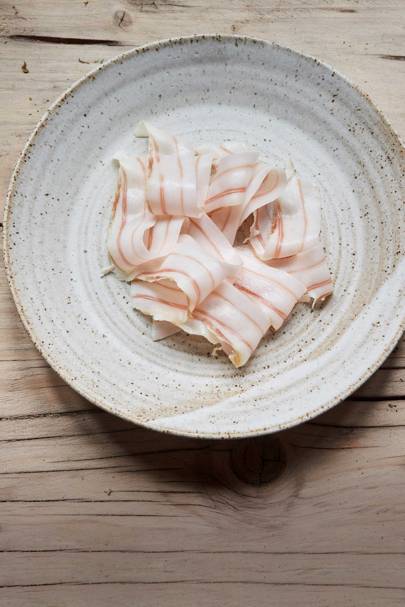 THREE WAYS TO ADD MEAT AS SEASONING, FROM ALAN STEWART AT THE NEWT
Make your own bacon flavour
Trim bacon rind, then chop it up and simmer with a splash of water and a couple of ice cubes. When the water has evaporated, you will be left with pure bacon flavouring which keeps for ages in the fridge. Brush over mushrooms or cabbage and grill on an open flame.
Elevate roast potatoes
Hang on to that leftover steak fat and add, along with oil, to a tin of roasting potatoes or vegetables it will render down and add a whole new dimension of taste.
Take stock a step further
If you are making stock from your roast, simmer it for two hours to reduce to a concentrate, then freeze in ice-cube bags. Add to braising beans or pulses, or use it to deglaze a pan of vegetables.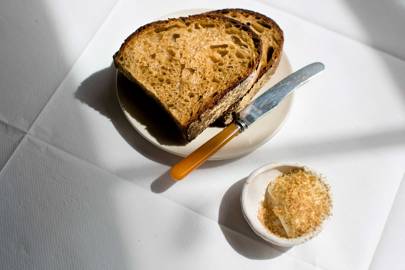 THREE MORE PLACES TO EAT MEAT AS SEASONING, CHOSEN BY MERLIN LABRON-JOHNSON OF OSIP
Chambre Spare, Ghent
I trained here with head chef Kobe Desramaults, from whom I learned how to dry and cure, pluck and use every part of an animal. They cook all the vegetables, meat and fish over fire and the menu includes about 20 small courses of dishes such a fava beans served with herbs and ham. chambreseparee.be
Silo, London
The Brighton original was the first ever zero-waste restaurant in the UK it literally doesnt have a bin. Douglas McMaster worked at St John, and rustles up clever dishes such as baby leeks with fish sauce the food is delicious. silolondon.com
Blue Hill, New York
I tried a menu of about 30 dishes almost every one was vegetable-based but some used meat for flavour. I particularly remember the trombetta squash coated in beef fat, aged like a steak for three months and then barbecued. bluehillfarm.com
Like this? Now read:
Where to go zero-waste in London and around the UK
Where to go zero-waste in London and around the UK
The best eco-friendly restaurants in the world
The best eco-friendly restaurants in the world
How to travel more sustainably in 2020
How to travel more sustainably in 2020